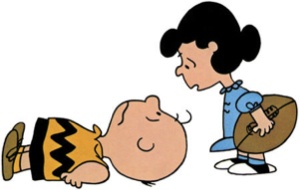 Last semester I found myself needing two copies of Xbox Left 4 Dead so that we could study that game in class. I already owned one, and feeling too lazy to requisition another from the university, I arranged a temporary trade for a friend's copy. He requested Dark Souls in exchange, having observed my copious tweeting on that topic a few weeks before. The semester's over now, and my friend had quickly found that Dark Souls wasn't really his cup of tea. I'll propose a lunch to reverse the exchange sometime, but I'm in no particular hurry: I don't really want to see Dark Souls in my house again, let alone in my game console.
To say I don't like the game would be an oversimplification bordering on falsehood; in fact, the game brought me many hours of enjoyment, and I carry lasting fond memories of certain gameplay moments. As reports from friends filter in that they are finally finishing the game (it takes upwards of 100 hours to traverse), I think back to these moments, and the chance that I'll give it another look someday rises above absolute zero. But this can't happen in the near future: my relationship with this game ended so disastrously that it's really better for both of us to avoid contact for a long time.
I must risk sounding melodramatic to explain why this game so profoundly unsettled me: I had never felt such purely negative emotion about a videogame in my adult life as I did at the moment when Dark Souls betrayed my trust.
The contract between the game and myself was simple, and should prove familiar to anyone who has played or even read about the game: play very conservatively, and you will find reward. One of the first things I read about the game described it as a critique of the power-gamer fantasy present in most single-player action-adventure games. Contrary to expectations set by games such as Arkham Asylum or, indeed, Left 4 Dead, rushing into a mob of common bad guys will almost always result in the player-character's demise: one solid hit from even a weak enemy sends your character reeling, defenseless against further abuse from any other nearby enemies, who will not hesitate to dish it out. Watching your scary armed-and-armored warrior get torn to shreds by a trio of naked, gibbering wretches is quite humbling, and teaches the player quite effectively that, unlike most other games in its genre, being outnumbered is not a setup for a cinematic brawl that will let the player vicariously exult in the main character's superheroic prowess. Rather, it's something to flee from, desperately looking for higher ground or narrower footing, so as to instead confront the baddies one at a time.
This fascinated me, and I bought into it. After the shock of initiation into the game's reality — the tutorial level is less on-ramp than boot camp, pulling no punches as it beats any action-adventure preconceptions out of your gut — I found myself even enjoying it. This process involved a small but real personal transformation, at least while I was in Dark Souls' world; I had to unlearn and relearn so much about playing videogames like this, and to take nothing for granted and to focus entirely on the game while I played. Significantly, the game has no pause button, so I needed to coldly ignore (or irritatedly dismiss) any real-life requests for attention or assistance. Dark Souls insists that if you're going to give it any of your attention, you're going to give it all of your attention, until you win or you fail. This outrageous attitude only fascinated me more; I was hooked.
As I learned to play by its rules, very slowly, Dark Souls started to reward me. I still recall the thrill I felt when, after hours of play, I found a wooden shield better than the junky, broken one you begin the story with; it was as if my harsh taskmaster casually grunted a compliment at me for the first time. Much later, when I finally bought a reasonably powerful attack spell, and had a fairly good understanding of the world's initial areas, I felt like I was finally starting to approach the game as a peer.
The betrayal took place at the start of a planned evening with the game, the day after an especially enjoyable and (I thought at the time) successful sally through the sprawling early set of levels called the Undead Burg. After many trials, I had finally wound my way to the other side of a certain portcullis not far from a central save-point, finding a lever there that raised it. I took this as a clear signal that I had completed that area, and opened up a new one. I could see more bad guys waiting beyond, but at this point I had played Dark Souls long enough to know better than press my luck and charge on in: when you die, you permanently lose all the "souls" (experience points, basically) gained since the start of your session, and I was too laden with spoils to risk that. I chose instead to stick to the contract: I retreated, back through the portcullis and to the save point, calling it a night.
At the start of my next session, I reentered the space with the open portcullis; the usual array of enemies surrounded it. (That all enemies you have slain come back to life every time you save the game — or get yourself killed — is one of the first things you learn, so this came as no surprise.) But something new happened this time: as soon as they saw me round the corner, several of the goons in the distance turned and ran through the open gate, towards that lever. A second later, the gate slammed shut. And then the auto-save icon flickered in the corner of the screen, confirming that my progress across the map from the previous evening had been tidily erased from the single save-slot that the game allows you.
As a young teenager, I would sometimes get very angry at videogames. I threw controllers and shouted and carried on just horribly when I spent a month's allowance to buy Golgo 13 (which looked so cool in "Nintendo Power") only to discover how ugly and mean it was, or when the hated Blue Wizrobes in The Legend of Zelda made their first appearance, shifting up the game's difficultly level by a quantum.
In retrospect, of course, I see these as childish reasons to become upset; as an adult, I recognize these rather as reasons to take a break, or at worst to give up and move on to something more worthwhile. Like all well-adjusted gamers past a certain age, as I get older I tend to be much choosier about the games I spend my time with. In Dark Souls, I thought I had found something rare and remarkable, worthy of investing long hours into its exploration and eventual mastery.
In one stroke, with a clatter of chains and an echoing thud, it showed me how just much it respected my investment.
Part of me still expecting an evening of play, I mechanically stumbled on for a few minutes more, like a body that doesn't realize its brain is dead. My fighter engaged the foes as usual, but the fight had gone out of us. Slowly, deliberately, I placed the controller back on the coffee table, and stood. My character lowered her shield, and stood also. Her enemies wasted no time, and she was already sighing her familiar death-moan — losing the precious powerups that we had won the previous day — as I stooped to press the console's power button. Then I crossed to the bedroom and sat, silently, as my partner asked what happened. It took several minutes to find the words to even begin describing my feelings, then. I managed a little more on Twitter the next day, and I finally try to express it in full, today, months later.
I found the event a two-pronged insult. Bad enough that the game proposed I re-conquer the same section of the Undead Burg again, repopulated with the exact same enemies and challenges, as if the previous evening's hours of play had never happened. But the setback came not as a result of foolishness on my part. It would have been one thing had I slipped up, or gotten too cocky, and allowed my character to die; at this point I had long since accepted swift and costly death as the game's constant risk, perhaps even its central pacing mechanism. But I didn't die; after winning a little bit of ground, I fell back to regroup, so that I might fight some more another day. I was following the rules. I had maintained my end of the contract to the letter. And then, through the use of wholly unclued events — enemy characters had never before this shown any interest in the environment, lever-pulling or otherwise — the game made up a new reason for failure, on the spot. Lucy pulled away the football, grinning, and as I lay there stunned she invited me most sincerely to try again.
A little out-of-band reading revealed the correct path in this area. The lever is an outright ruse; one is supposed to press on past it, finding an elevator that actually performs the permanent map-expansion that the portcullis pretends to offer. But while I did start up the game once or twice after that, with my skills perhaps dulled by resentment, I never came close to replicating my feat of reaching that area a second time. The more I thought about it, the less sure I became that I even wanted to actually succeed and continue. Now that the contract lay broken, I had no assurance that the game wouldn't pull similar or worse maneuvers on me in the future. Why would I willingly walk into that? Friends on Twitter understood my plight but urged me to continue anyway, insisting that this event was an anomaly, or that the game front-loads all this sort of player-griefing to its earliest stages. I appreciated the sympathy, but it all came too late: I had been well and truly burned, and just couldn't play the game in good faith any longer.
I do not regret the time I spent playing Dark Souls. It really did impress me that a solitaire videogame experience could make me feel real-life betrayal, and my experience as a game critic is richer for it. One of my friends, while in the midst of an ultimately victorious Dark Souls traversal, commented that they found it an excellent videogame adaptation of an abusive relationship. The portcullis affair made me feel I knew just what they meant. The game knew that it still had what I wanted, and waited for me to pick myself up and crawl right on back for more. It took an act of will to loan away the disc instead, my way of turning and walking out with my head held high. Perhaps it's better that my copy of the game stays, unplayed, in someone else's house for a while longer.