I've been playing a bunch of mobile games this spring (for no reason except that I played a lot of PC games over the winter) and I keep thinking about navigation.
Here's a navigation scheme which is common in casual first-person adventures: you always face forward. In every room, there's some number of exits, plus one invisible exit behind you. So you can go forward in various directions (unless you're at a dead end), and you can go back (unless you're at the start). If you bang the "back" button enough times you'll always return to the start room.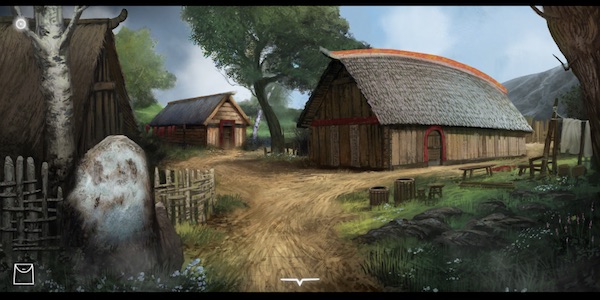 I don't know if this scheme has a common name; I'll call it forward-and-back. Examples that I've played recently: The Frostrune, Agent A, Facility 47.
(I'm distinguishing forward-and-back from the common scheme of third-person adventures, where the room contains several exits but they're all visible and the character avatar walks from one to another. That's different; it has no sense of "forward" or "back", although it may have a sense of "left and right".)