I had never heard of the Washington Wizards basketball team until I chanced across their mention in a Google News headline just now.
I can't be the first person to see their logo...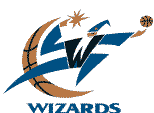 ...and immediately think of another wizardly graphic...


I don't really think anyone intentionally ripped anything. It's just interesting.