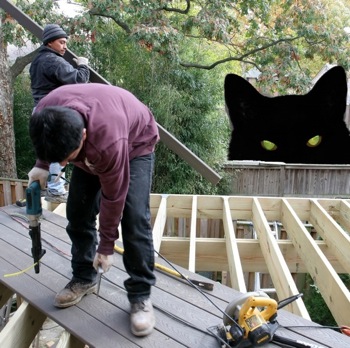 As I wrote earlier, I hadn't attended the Origins Game Fair (or any tabletop-focused game expo) since 2006, so I suspect that my shouting Holy grog, so many deck-building games! will sound a year or two out of sync with the forefront of game news. But I'm shouting it anyway. To my eye, Dominion-style deckbuilders seemed far and away the most prominent genre represented among new-and-newish games on display last month in Columbus.
I played no fewer than four new (or at least new-to-me) deckbuilders, and that still left a handful unplayed. The unifying theme among the whole field seems to be "Gee, Dominion doesn't have any hit points or leveling up or monster-killin', so clearly we can compete with it by adding all that stuff, because it's awesome." I'd argue that that's rather missing the point of Dominion's delicious rules elegance, and after playing a few, I find myself standing by that notion.
Which is not at all to say that these newer games are not worth playing. Allow me to now inevitably and at great length share my impressions of them with you!