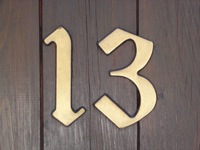 This post contains minor spoilers for Fez, but only if you deliberately decipher them.
Yesterday I asked this question on Twitter:
Fez hint request: Jbhyq vg or jbegu zl gvzr gb gel qrpvcurevat gur jevgvat (abg gur ahzoref) nf n fvzcyr pelcgbtenz? rot13.com
I have asked spoiler-class questions about games, films, or books in this format before, usually to little response. In retrospect, it's clear that I assumed too much in expecting any friend or follower to see it as anything other than gobbledygook. In yesterday's tweet, I tried an extra step with appending that URL, and to my delight received several nice replies on Twitter and Facebook — as well as a handful of retweets, which I read as compliments on my chosen encryption method.
Some of my correspondents on Twitter chose to adopt the same encoding. "Anu," advised one reply. "Pbairefvba vf cerggl enaqbz."
"V'z gbyq gung gur jevgvat vf n fbeg bs zrgn-chmmyr," countered another, "fb lrf."