I am pleased to introduce Jeff Howard, The Gameshelf's first guest blogger.

Jeff is Assistant Professor of Game Development and Design at Dakota State University in Madison, South Dakota. He is the author of Quests: Design, Theory, and History in Games and Narratives. He received his B.A. from the University of Tulsa and his M.A. and Ph.D. from the University of Texas at Austin. He is currently working on a game-in-progress, Arcana Manor, and related research about magic systems.


He plans on writing about games and magic over the next couple of months here, starting with this post. Enjoy! —jmac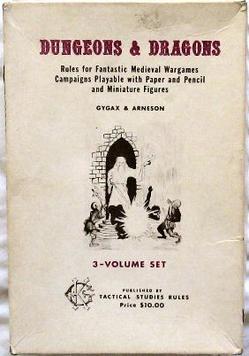 A magic system is any set of symbols and rules designed to rigorously simulate supernatural powers and abilities. Magic is pervasive as a game mechanic and fictional construct within games, spanning across genres (RPG, MMORPG, adventure game, action-adventure, fighter, survival horror) and decades (from the 1974 first edition of Dungeons and Dragons to World of Warcraft and beyond).
Magic is part of the very nature of why people play games: to simulate abilities that they do not possess in real life; to escape from the prison of the mundane to the realm of enchanted; to weave the chaotic forces of life into a rule-bound system that can be understood and, at least partially, controlled.
The problem is that many magic systems aren't very magical. RPG's, both multiplayer and single player, have the same shortcoming: players press a button on a tray of icons, then watch an animation fire, followed by a cooldown period, after which players press the same button again. This process of spamming a hotkey button or two, cued to one's most powerful spells, doesn't feel like magic.
Magic, as depicted in fantasy literature and occult tradition alike, is a complex and arcane art comprised of gestures and words, as well as ingredients carefully combined with ritualistic artifacts in order to draw away the veil between the natural and supernatural worlds. So, the question emerges: how could designers put the magic back into magic systems?