Gestural input is to some extent inherent in the language of magic, as seen in the phrases to "cast a spell" and to "weave an enchantment." The fantasy of weaving magic can be vividly seen on the cover of LucasArt's Loom (1990), in which two hands weave a glowing cat's cradle out of multi-colored light. (While Loom lacked any kind of gestural interface, its unique mode of musical spellcasting and melodic feedback will figure heavily into a later blog entry on multimodal feedback and audio magic.) Gesture is also an integral part of occultist approaches to magic, ranging from the pentagrams and hexagrams traced in the rituals of the Golden Dawn and Thelemic magick, the sigils drawn by Austin Osman Spare and Buddhist kuji-in mudras later adapted in the ninja-themed anime series Naruto.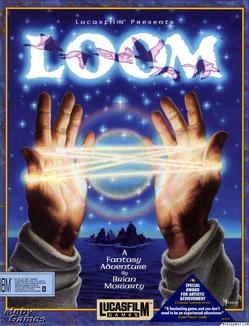 Closely related to the idea of gestural magic is the verbal component of spell-casting, which appears in colloquial speech as a magic word. From David Copperfield to Harry Potter and the 2010 Sorcerer's Apprentice remake, the image of a wizard waving a wand and intoning a word in order to release a powerful magic spell pervades public consciousness of enchantment. Magic words are a direct extension of the arcane grammars that govern ritual and the combinatorial systems of runic languages discussed in the first installment of this blog series. Voice recognition software, now a standard part of Windows and readily available in more precise programs such as Dragon NaturallySpeaking, could heighten the immersive possibilities of incantation as a spellcasting method.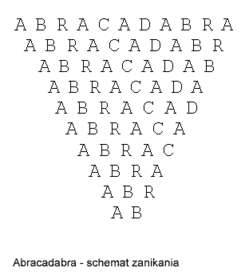 Gestural input, in which players use a variety of input devices to trace symbols or fashion other secret signs with hands and body, is also especially relevant from a technological perspective after the 2010 E3 unveiling of Microsoft's Kinect (formerly project Natal) and the Playstation Move. These devices offer new levels of motion sensing technology, in addition to existing alternative input methods in the Wiimote and Wiimotion Plus, the Playstation Eye, and the force-feedback controls offered by the Novint Falcon. Each technology could be leveraged for new methods of casting spells, provided that designers can break out of the prevailing tray-of-icons approach to magic represented in many popular RPG's.
Envisioning the most creative use of new gestural and verbal technologies requires, paradoxically, an enterprise of game archeology, looking back into the history of games with magic in a search for hidden gems of unusual interfaces and input methods. Retro gaming and scholarship of retro games can offer a perspective on magic systems before they hardened into a single mold and became homogenized by marketing and ease of use or implementation.